Alum Michael Bivins gets honorary degree from Belmont High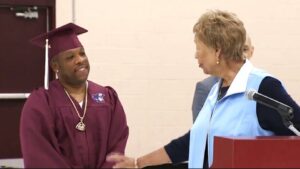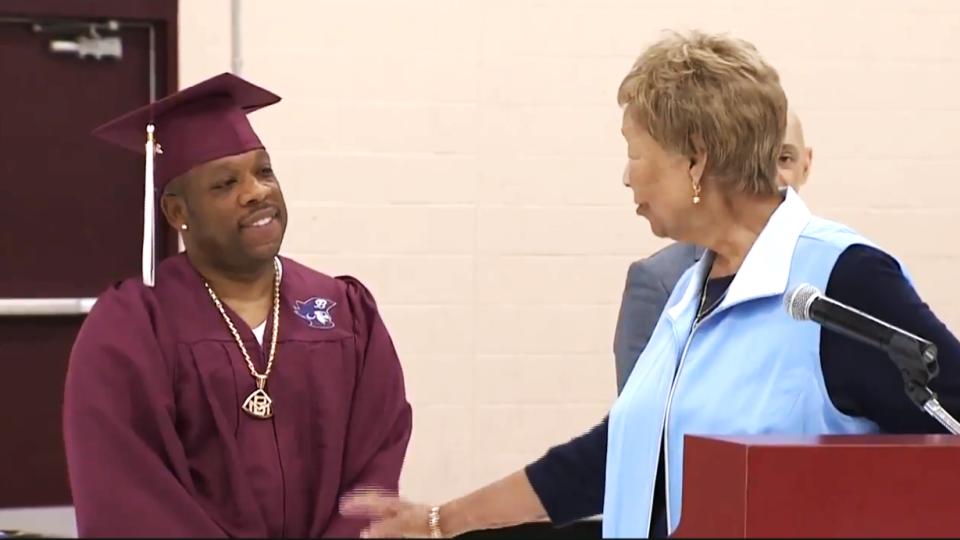 METCO alum Michael Bivins, better known as "Biv" in Bel Biv DeVoe (and as a founder of the 80s R&B group New Edition), brought his new jack swing out to Belmont in June to get his long-awaited high school diploma. As WHDH news reports:
A member of the 90's bands New Edition and Bel Biv DeVoe walked across the graduation stage at Belmont High School Thursday to receive an honorary degree. Michael Bivins left school his sophomore year to begin his professional music career. Before that, he would take the bus from Roxbury to Belmont everyday as he took part in the METCO program. Bivins is now married with four girls, but he never forgets his years at Belmont schools and growing up in Roxbury.
Watch Michael reunite with his METCO coordinator Thelma Burns in the video here!