METCO Presents: "The End of TV"
January 26 @ 6:30 PM - 10:00 PM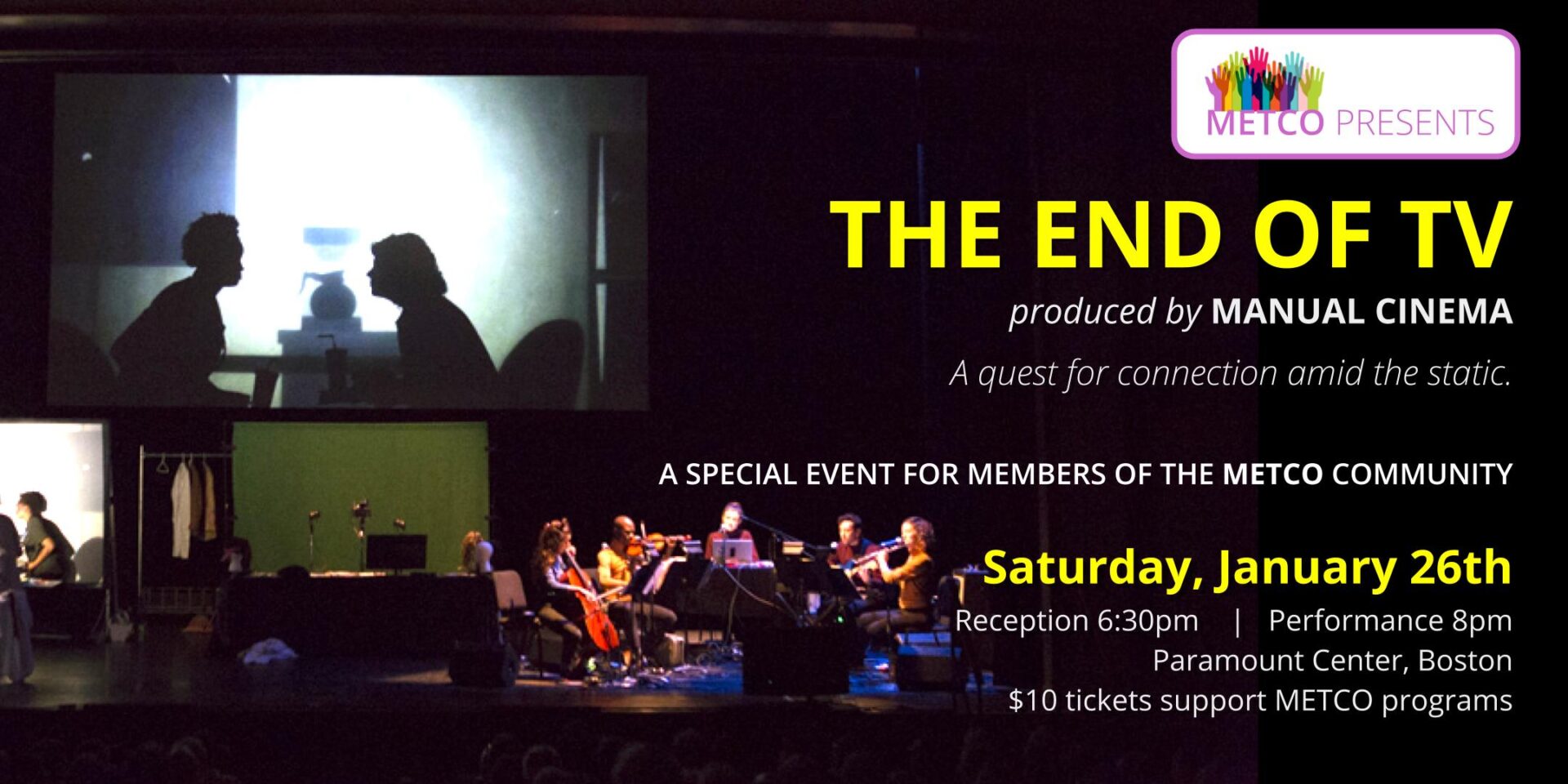 METCO is proud to bring suburban and Boston families together to celebrate across cultural boundaries. Please join other METCO community members at this performance of
THE END OF TV
by MANUAL CINEMA
Saturday, January 26 at 8pm
Pre-show reception at 6:30pm
A story of true human connection between a young black woman and an elderly white woman in the Rust Belt, told with ingenious, multimedia theatrics. Pre-show reception with appetizers and cash bar included with heavily discounted $10 ticket price.
Read more about it and watch a preview here.
Limited tickets available through January 23rd here.