NEW SEASON COMING SOON!
PAID SPRING INTERNSHIP FOR METCO STUDENTS, GRADES 10, 11, & 12

The BEAT: Community internship's scholars identified a critical challenge: a lack of information about the Black experience in Boston. This manifests in lots of different ways, including the domino effect of financial difficulties impacting Black families over generations and the lack of adequate structures (e.g., curriculum, training, inclusive spaces) in schools to address racism. The students' presentations both explore these manifestations and begin to address this challenge, from their perspective as METCO students.

A team of 18 METCO high school students in the BEAT: METCO internship researched issues of educational equity specific to their METCO schools and districts. They have built leadership and career skills, learned about the history of education activism in the United States, and worked towards final projects that begin to address some of the challenges that they see in their schools. They tackle topics ranging from school curriculum, microaggressions and racism, student voice, and COVID-19.
The BEAT: Community internship was offered in collaboration and partnership with Boston University,
Massachusetts General Hospital, and their Leadership, Engagement, and Youth Activism Program (LEAP).
This project was inspired by MYTOWN Boston, incubated through Hacking the Archive at MIT,
and developed in partnership with Massachusetts General Hospital Disparities Research Unit.
PILOT YEAR 2020: BOSTON EDUCATION ACTIVISM TOUR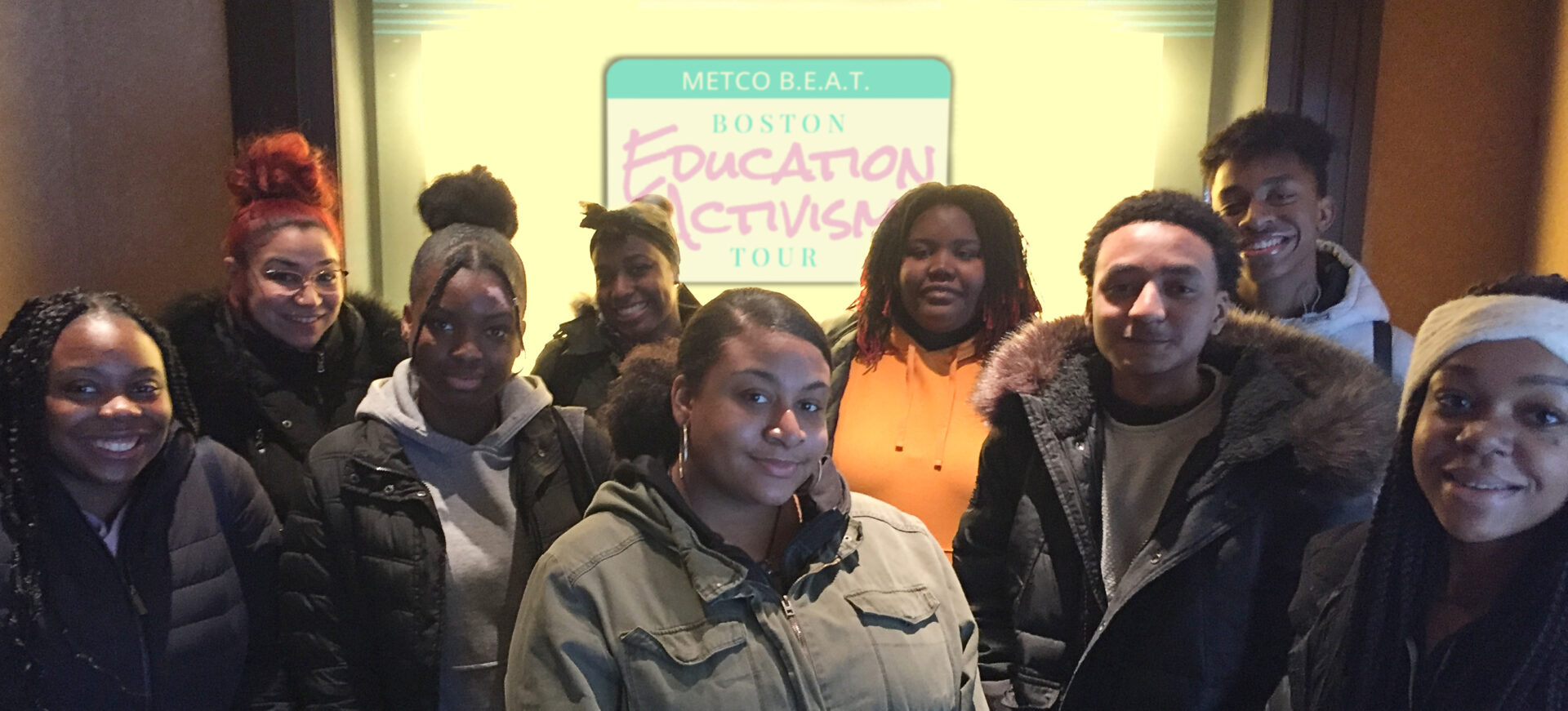 In the spring of 2020, eight high school students in the METCO program were selected for an internship program called B.E.A.T.: Boston Education Activism Tour.
They researched in archives and libraries to uncover the history of activism for educational equality in Boston, including the founding of METCO itself. What would have been a walking tour of Boston is now ready to be presented virtually.
Join them as they guide you through decades of untold history and introduce you to the brave organizers who envisioned a better world.