Historically, the METCO program has relied entirely on a line item in the state budget for funding for transportation, staffing, and programming at the district level as well as the administration costs of METCO HQ. So it's still very much a grass-roots, community-based effort—and everyone who wants it to thrive needs to show their support to local and state elected officials every year.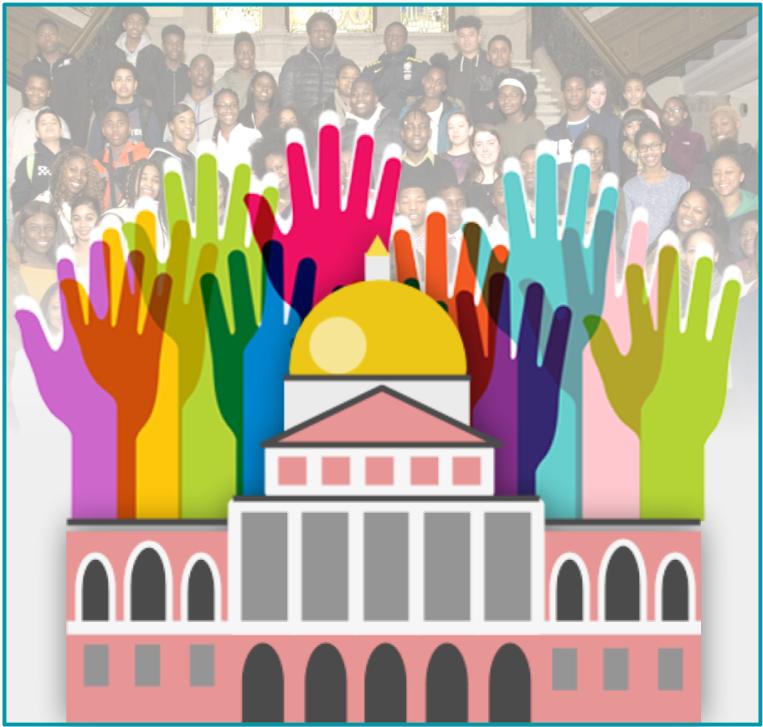 METCO ADVOCACY DAY
Every March, hundreds of constituents gather at the state house to advocate for METCO funding. Speakers share stories of impact, friendships, academic success, and the benefits of integrated communities. METCO Directors and Superintendents organize Boston and suburban families; and the Legislative Champions of the METCO Caucus (Senator Sonia Chang-Diaz and Rep. David Linsky) make their voices heard. It works: the legislature responded with increases in funding of $1.5 million dollars in 2019 and $2 million for 2020, allowing districts to provide late buses for students. This year, join us!
Thursday, March 19th, 2020
Raise your voice for school integration and educational equity!
Massachusetts State House, 2nd Floor
RALLY at 9am in the Great Hall
LEGISLATOR VISITS begin at 10:45AM
BUSES FROM METCO HQ to the State House at 8:30AM  (returning at 1PM)