METCO LEGISLATIVE ACTION ALERT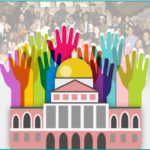 Tell the Conference Committee to fully fund METCO!
Your advocacy has been working...now, help get METCO across the next hurdle.
In April, the Massachusetts House of Representatives included a $1.5 million increase in their proposed budget. But the Senate's budget kept METCO funding flat.
The Conference Committee is negotiating a final number right now. They need to know how important full funding is to make sure METCO districts have the transportation and support they need to create thriving integrated classrooms.
Please call the six Conference Committee members and request that they support $23.6M for METCO today!
Contact the members of the FY20 Budget Conference committee below:
Tell the Senator, Representative, or aide
I am a parent/student/supporter/school staff/alum, and I'm calling to ask that you support the House recommendation of $23.6M for funding of the METCO program. Please tell your fellow Conference Committee members that this is one of your top priorities.
Full funding will allow METCO to continue its 52-year legacy of breaking down racial barriers between Boston and the suburbs, even while transportation costs continue to rise.
METCO has made an impact on me and my family/school because [tell your own story briefly].
Send this page to people who also support METCO:
Parents

METCO alumni

School faculty

School Committee members

Your family and friends

Other supporters of the METCO program
Tweet or post this page with the hashtag #speakupforMETCO.